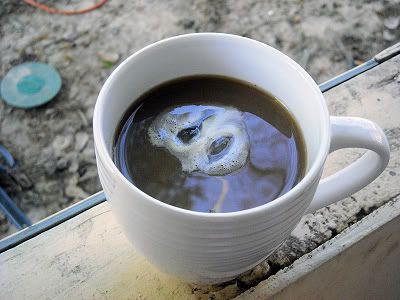 How I like to start my day: on the back porch with a cuppa with ice cubes so I can drink it right then!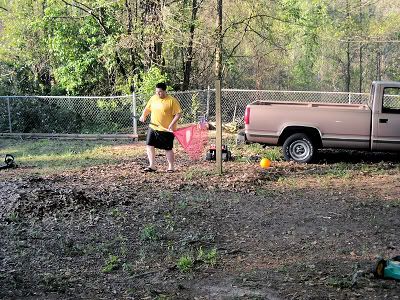 Cliff working on the back yard in peace before the kids wake up. The entire back of the truck is filled to the top and he's no where near done.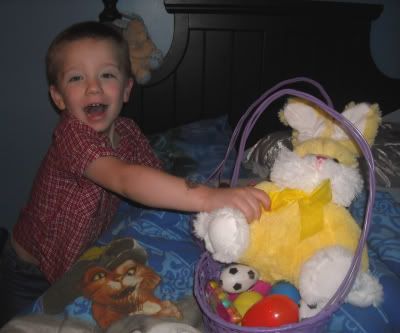 Dylan is thrilled checking out his Easter basket! He said he saw the Easter Bunny while he was sleeping and that he's a pink boy one.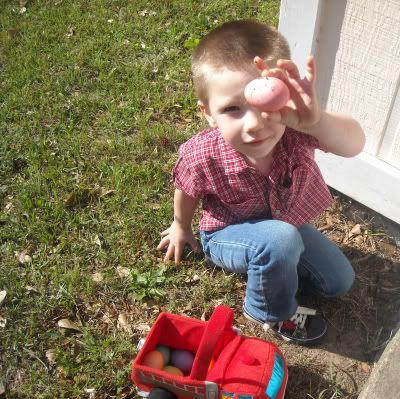 Easter egg hunt in the front yard. Almost all of these pictures are Dylan holding an egg just like this in front of his face telling me what color the egg is.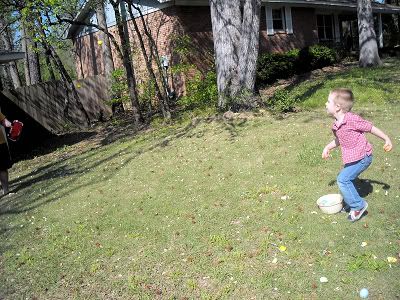 If you look closely in the air in the upper left hand side, you'll see a flying yellow egg. Also notice the eggs in the lower right hand side. Uh, yeah, Cliff and Dylan started an egg throwing fight. Typical of them two!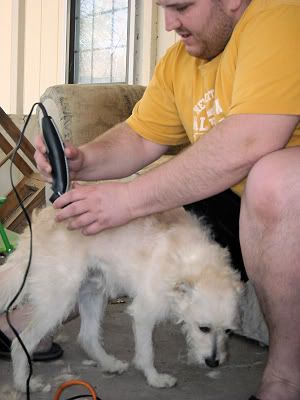 Cliff got a hair in his butt (ha ha, I kill myself with cheesy puns) and decided to shave the dog. Wilson loved it and looks like a little puppy now.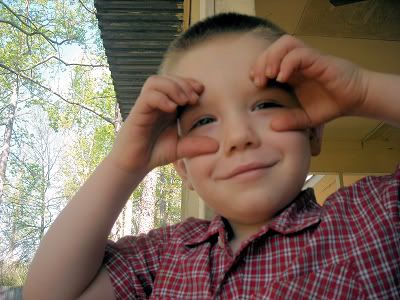 Dylan doing some birdwatching with his binoculars. He claims to have seen a red eyed sloth bird.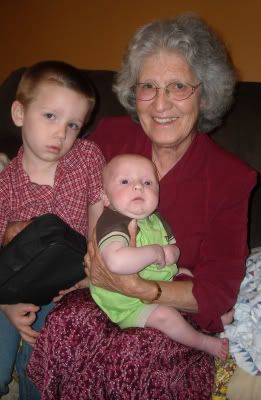 Their Great Grandma Joan stops by to visit. Dylan decides to go to her house to play for a few hours.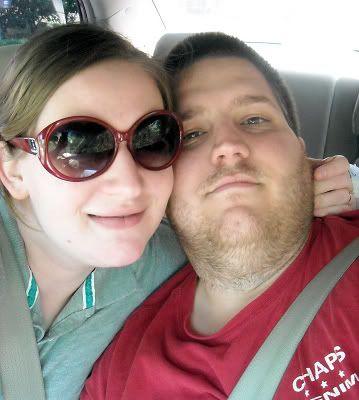 Mandatory self portrait in the car with Hubs too. I absolutely love over sized glasses and don't care how ridiculous I look.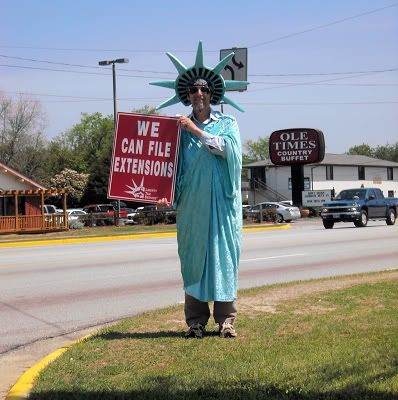 Liberty Mutual is on my street corner and every day until Tax Day we see this guy advertising for them. He happily posed for this picture I took while at the stop sign.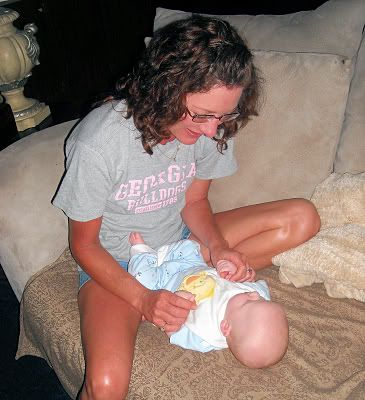 Stopped by my Momma's house to pick up the boy's Easter baskets. She was happy to get a little one on one time with Sam.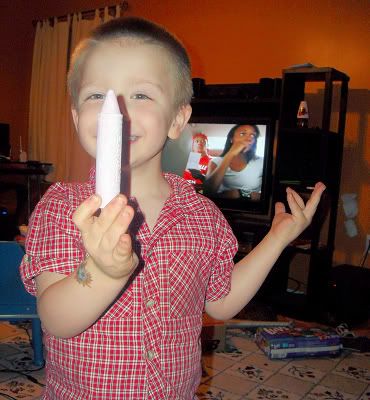 Finishing our day off playing with Dylan's new chalks and watching Amazing Race. I think those two girls in the background on the t.v. (the basketball player team) are floating by and oughta be out already. It was a non-elimination round with the short stuntmen team more than likely set up to lose on the next episode.