Here it is :) This was a lot of fun. My husband thinks I'm pretty cheesy, but he was a good sport about it all. He really liked looking at the page when I got done. It's kinda awkward getting the courage to take photos in public places. I did okay at the pizza place, but just didn't have it in me to take a pic at the hair cutting place. I'm a shy gal :)
It's too long of a photo to fit on the blog, but if you would like to see both pages side by side, just click on the page below.
I have a feeling I'll be pretty good at making 2-pagers by the end of this year.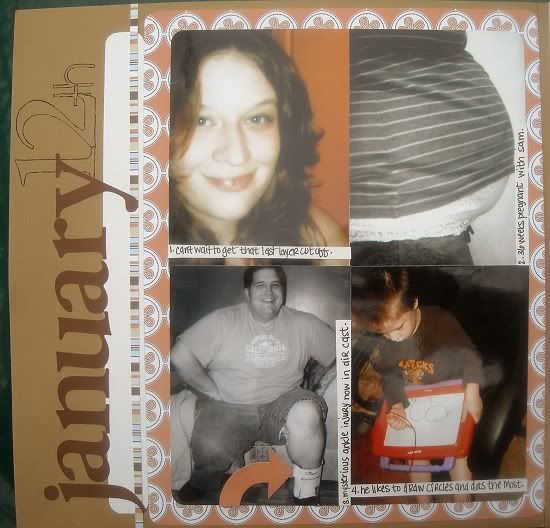 Did journaling strips, trying not to overthink things. I'm realizing now I need to buy 1 and 2's to put on my layouts. I had no numbers!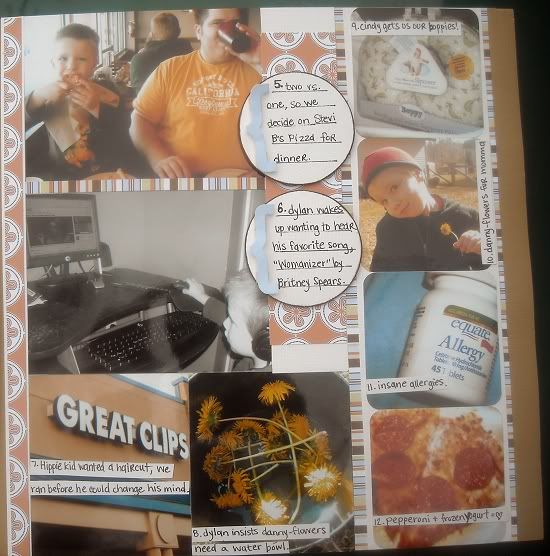 Thanks for looking :)