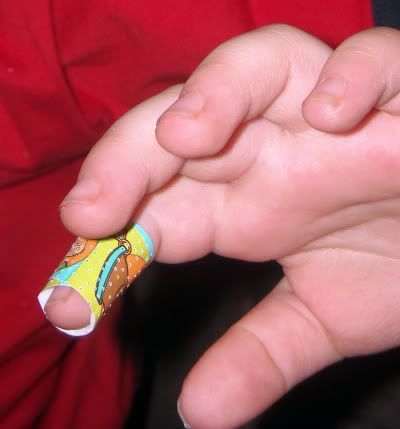 There was a huge tantrum over this boo-boo. Dylan was stabbing
moon sand
with a steak knife and stabbed himself in the finger. It then included me finding band-aids, neosporin, and throwing away the "bad" knife. It seriously is nothing more than a scrape, but because he saw a drop of blood, Dylan was convinced he was going to die or something.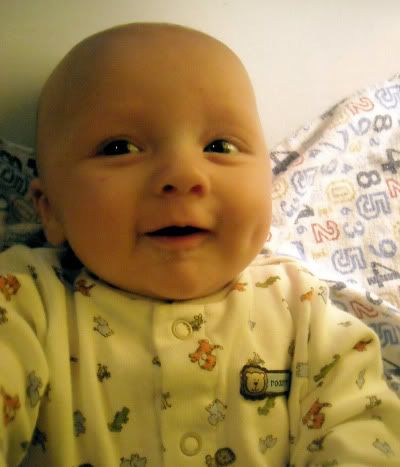 Sam is full of smiles now-a-days. This is right after his bath and he was ready to play for a good hour or two. Playing for Sam is standing up and falling down over and over on Momma's lap, sometimes includes climbing Mommy Mountain and falling off her head. :)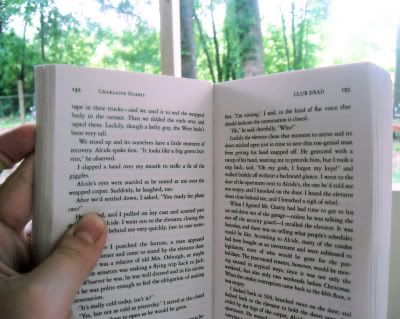 My new obsession:
Sookie Stackhouse
! Reading
Book 3
on the back porch, finished it before dark :)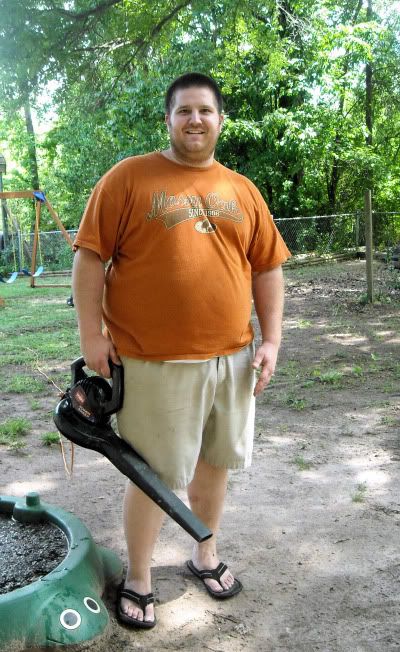 Cliff skipped out on work. He was determined to get the back yard into good shape for the summer. As you can see, it's mostly dirt. If it's not dirt, then it's kudzu, ivy, clover patches, or moss. So if we want a chance of grass growing through, we gotta get the leaves up before summer.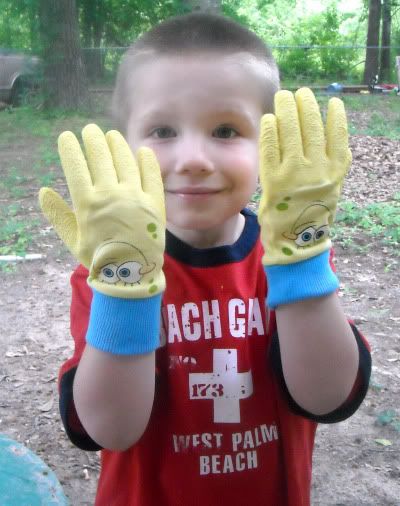 At a trip to Lowe's, Cliff got Dylan these Spongebob handyman gloves. It made Dylan feel like a big helper and he was thrilled they match his flip flops!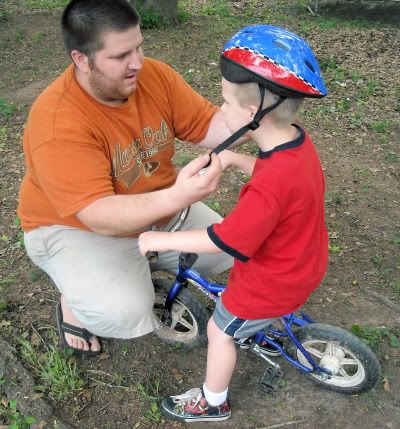 Out of nowhere, Dylan decided he didn't want training wheels anymore. He tried for about 2 minutes before asking Cliff to put them back on. We figured this was gonna happen.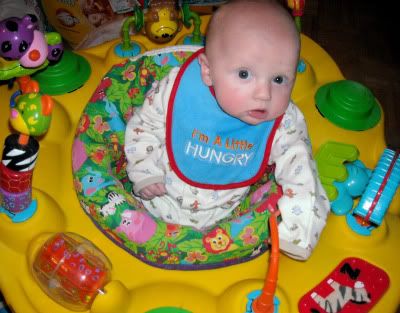 Hey, look at this big boy! Sam is so extremely proud of himself standing up in his exersaucer. It takes a lot of work on his part, so he's tired in about 5 minutes. I can tell he can't wait to be able to catch up with his brother from the way he watches Dylan.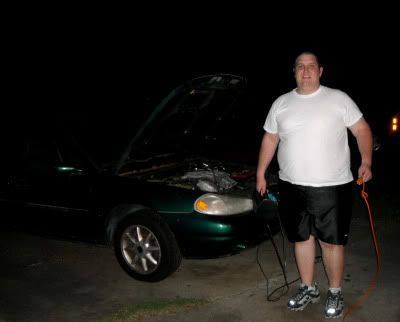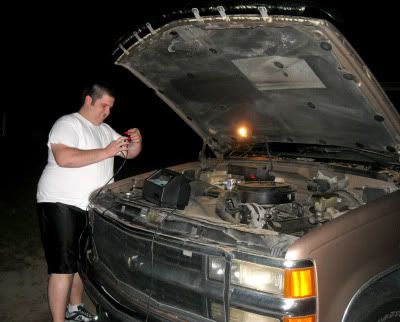 I seriously only thought something like this happened in t.v. shows. Cliff hooked up the wrong jumper cable ends to the wrong prongs on the battery. Sparks and smoke! After fixing a little wire, Cliff is trying to get the truck to hold a charge. It cranked up enough to drive Dylan to his Great Grandma Joan's house and back, but then died again. As of today, it is still hooked up to a portable battery charger thinger.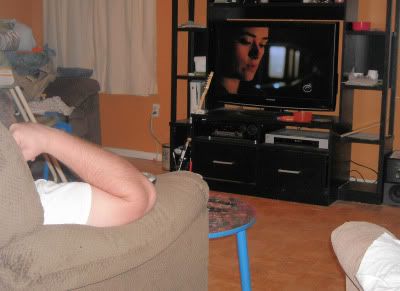 Cliff lounging watching one of his favorite shows: NCIS. I prefer Ziva to Kate. :)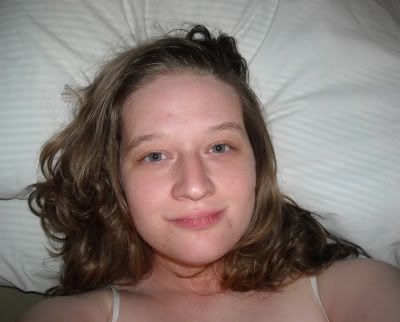 Me about to conk out in bed. I woke up earlier than usual and ready to fall asleep. If I don't go to bed first, I have a really hard time falling asleep if Cliff is in the bed.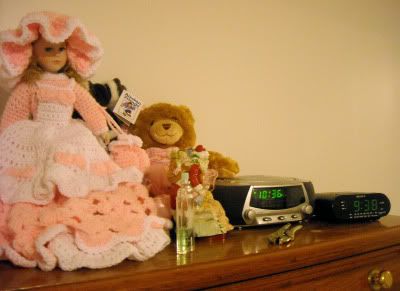 Don'tcha love my dresser decor? Looks straight out of a jr. high girl's room, right? LOL I thought it would be funny to show our two alarm clocks with the different times. There's no reason for this at all, just apathetic about it all. In case you are wondering, it's actually 9:38 PM in the picture.