I'm a wee bit late on blogging this month's projects using the
SavvyNSassy
September ribbon kit. It's already sold out, but there are
tons of gorgeous ribbon kits in the shop
.
Before joining the
SavvyNSassy
Design Team, I gotta admit I was not a card-maker. I'm still getting the hang of it. I really prefer making the mini-type cards. The downside to that is finding envelopes to mail them in. I am kinda proud of myself since one of my resolutions for this year was to send more handmade cards to people.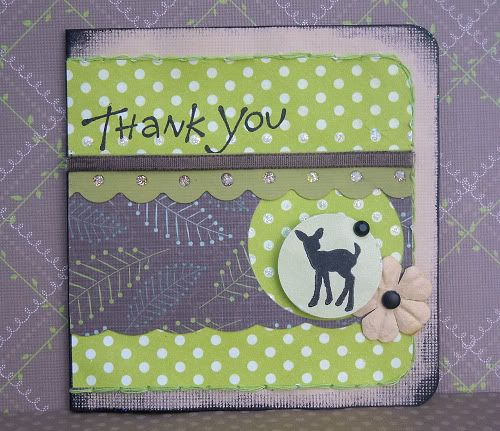 I'm way too overly addicted to greens in my scrapping. I just need to clean off my desk of all things green so I can get out of this color rut. I adore the DCWV Green Stack (Thanks again,
Angi
!) and want to horde it all. It is so much fun to create with.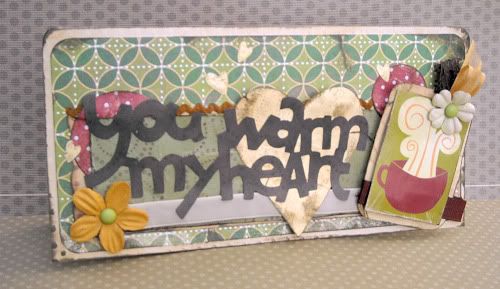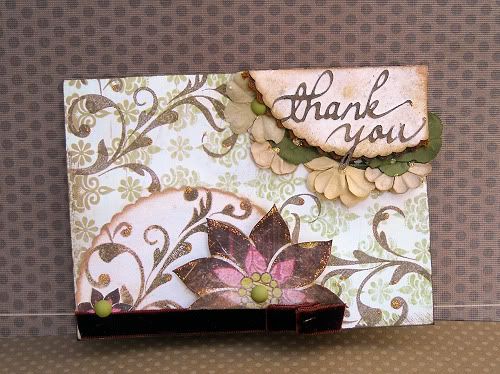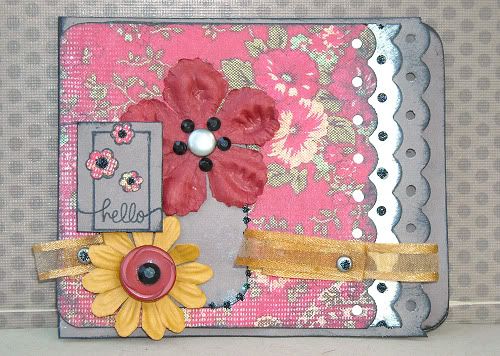 This one is a little journaling tag. I'm digging this color combo too, the teals and the cherry reds together. Probably because I can't wait to see my slowly coming-along renovated bathroom all done up in it! Don't tell
Katie
, but ummm, I still haven't finished these for the HOGS tag swap yet. Still got 22 to make by Wednesday, ugh!
And surprise, surprise! I even did some layouts!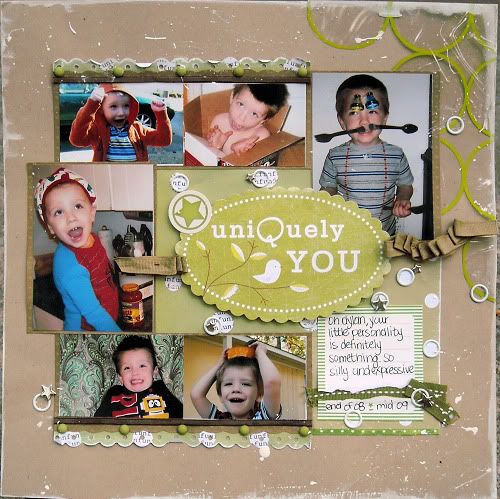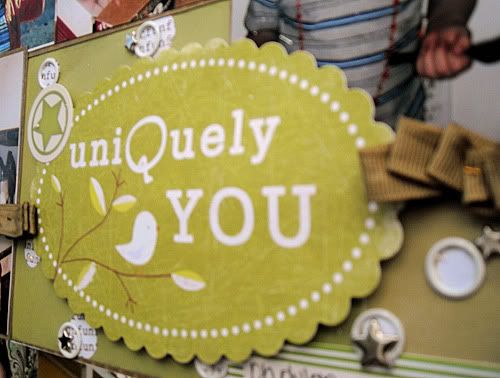 This olive green ribbon was probably my fave from the kit. I really wish you could see this layout in person. It just doesn't photograph well. I think this is one of my favorite layouts I've ever done. First time playing with Hambly too!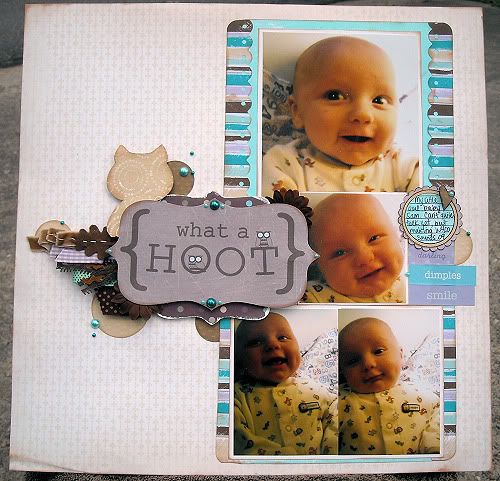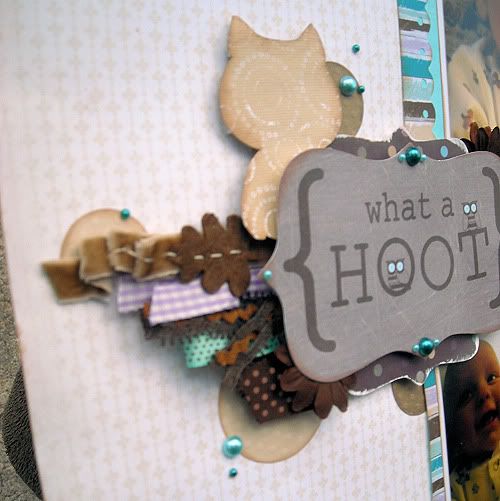 I completely heart this Cosmo Cricket paper I used as my background. It's from the Dutch Girl line. I really had fun combining colors I would hardly ever combine together for this layout. Got some Close to my Heart paper all the way from probably 2004(?) used from my stash with this layout!
And if you're wondering, what's with the owl page about a baby?! (Because that is something that personally bugs me, just to use an owl or saying for no real reason, but anyways...) Sam's first sounds were breathy, little whoooo sounds like a baby owl. Apparently, that is weird for our baby, because at the doctors' I was asked if English was our first language we use in our home. Most American babies made hard constanant sounds like nono, dada, or tata.
Thanks for looking and if you are intested in my tutorial on how to make this paper pieced card below:
then check out my blog post with step-by-step instructions by clicking
here
.