So yeah, I did actually do this on the 12th. Just been kinda ehhh about blogging lately. So here's our day :)
It's so flippin' cool to me that Dylan likes PeeWee. We ended up watching it 4 times that day. He did
THE dance
and was humming Tequila all day.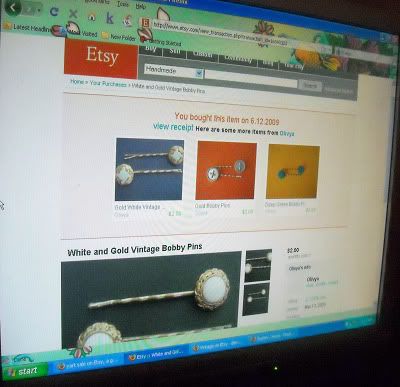 I bought these hair pins. If I am going to be in a ponytail all the time, might as well dress it up, right? I've been on a vintage kick lately too. 2 in 1 :)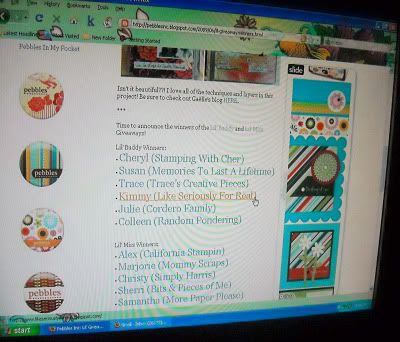 This made me more happy than it probably should have, but I won the
Pebbles Inc. Little Buddy scrapbooking line
. I never win things so it was a big surprise. I have plans on scrapping Sam pages with these papers if they are as cute as I think they are from the blog sneak peek. But yeah, so I squealed when I read I had won and got picked on by Cliff.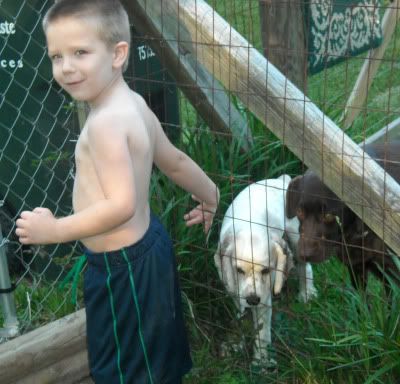 We thought the white dog was our new neighbor, but later to find out, our neighbor was just pet sitting or something like that? Gift for the grandkids of theirs? Dylan and I was pretty excited about meeting him. (Dylan and I? or Dylan and me? I, yes? ugh.) I think he's a cocker spaniel and lab mix.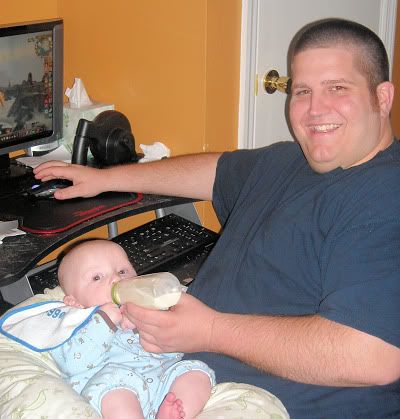 True gamer, eh? I think Cliff was slightly pissed I took this photo. This was the first time he did it that I know of, but I caught him.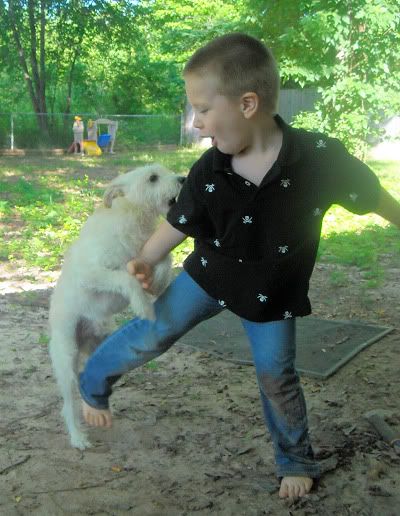 Not as dangerous as this looks, promise. This is what Dylan and Wilson are constantly doing. It's all friendly and drives me nuts. I think Wilson needs a new buddy since Chance running off, because he is full of energy.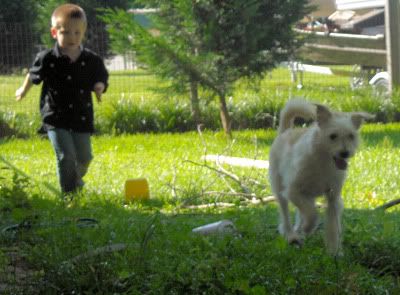 And then the chasing. Wilson gets in this crazy mood and we call him the maniac.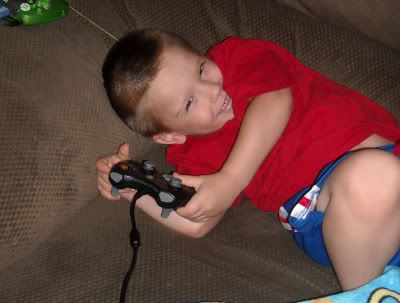 Dylan playing Call of Duty. I wonder what the other people online think. They don't know he's 4. Yes, I know it's graphic, but he's a boy so I may as well give up anyways.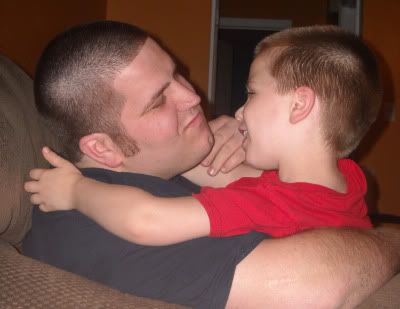 A rare sweet moment between the two beaus. Dylan will always cuddle with me, but hardly with Cliff. Cliff is just for doing man-things, like wrestling and carrying tools-whatever ya know?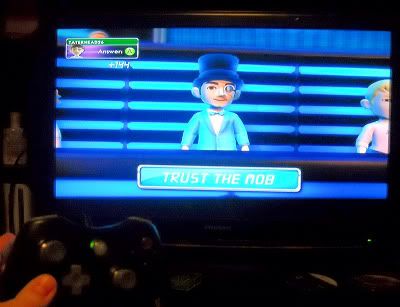 Okay, so yeah, I'm a little addicted to playing
1 vs. 100
on the Xbox Live. I got 80% accuracy!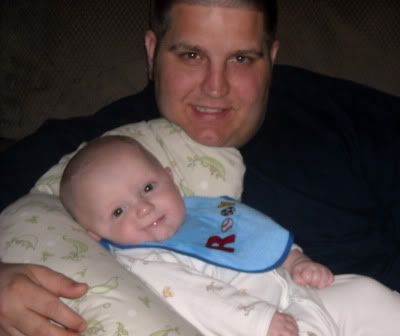 The two buds watching the newest
James Bond
. Sam isn't a cuddler at all, but seem enamored with what was exploding and such in the movie. Great, LOL, another one that's gonna be all-boy. Love both of their squishy smiles.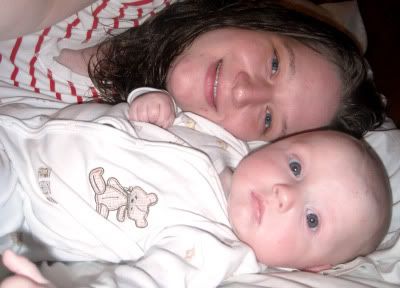 So here's my self-pic, me just out of the shower before bed. Sam likes to stand up against my bent legs facing me on the bed bouncing up and down. He likes to be on his belly and tries to scoot and crawl, but is no where near doing it. Sam wants to be big and grown so badly already.